Vanad machines at STEELFAB 2019
Published: January 25, 2019
14 – 17 January 2019, STEELFAB – the premier metal working, metal manufacturing and steel fabrication trade show in the Gulf region took place in Sharjah, United Arab Emirates. This year was focused on welding, cutting, machining and material processing.
Our business partner, STADLERS CORP FZE together with Martin Miřátský, the director of the Sales Department, successfully presented there Vanad cutting machines SUPREMA and KOMPAKT Laser.
Thank you for your interest. We look forward to a next nice meeting.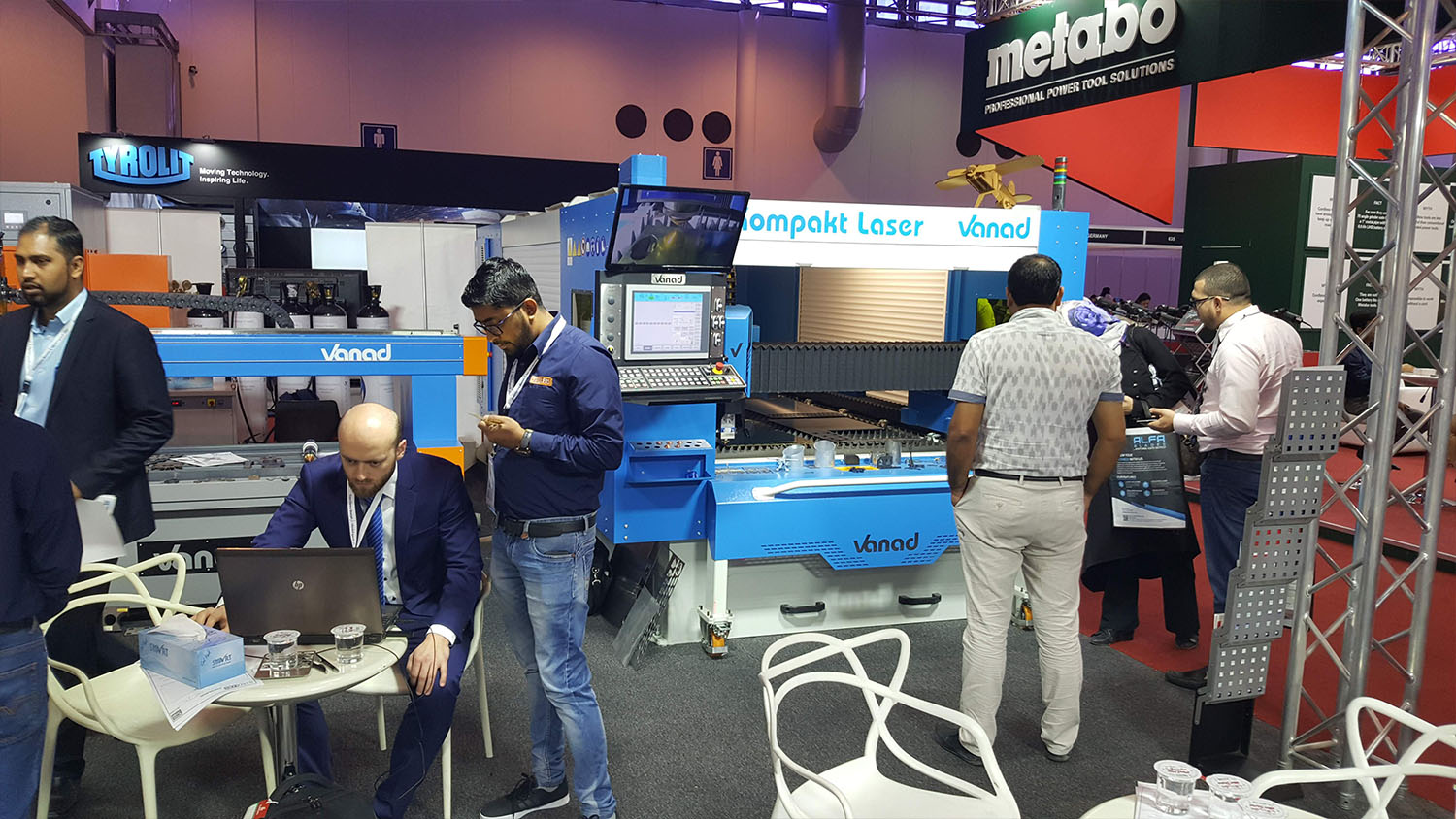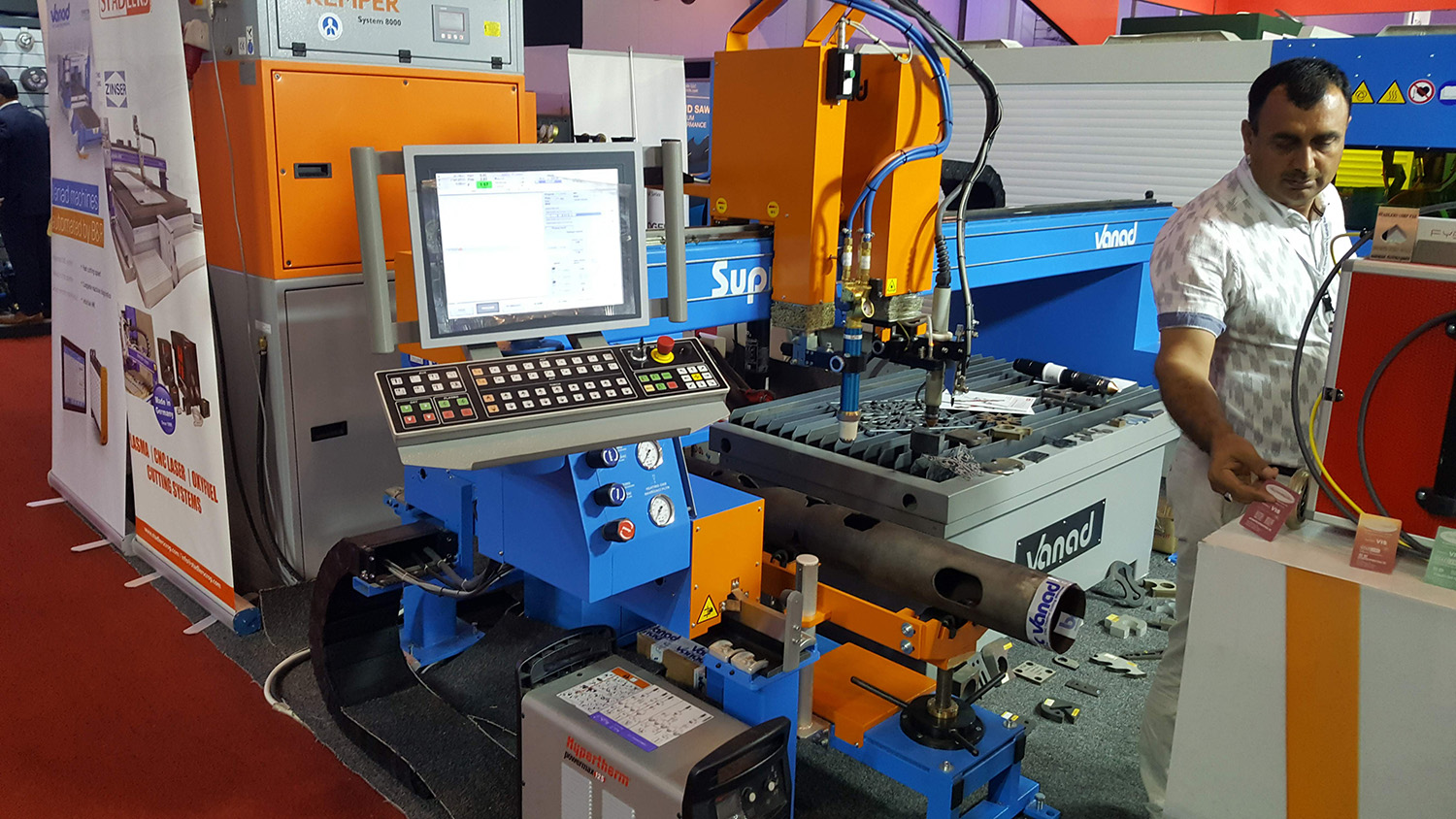 More photos from the fair can be viewed here.
Visit our Thermal Cutting Centre in Golčův Jeníkov and personally try Vanad machines.
Visiting the Vanad Thermal Cutting Centre