Q - Plasma cutting systems for the next generation
Published:  25.10.2019
Get ready for the future with a new Q Series digital plasma cutting sources!
Plasma sources Q 1500 /Q 3000 / Q 4500 a Q 1500/Q 3000 plus from German manufacturer KJELLBERG combine precise plasma cutting and marking with the highest level of " SMART FACTORY " , digital manufacturing requirements, prepared for demands of industry 4.0.
This new generation of plasma cutting units promises:
optimisation of manufacturing processes
faster cutting cycle – shorter intervals between cuts
extended consumables lifetime up to 25%
possibility of upgrade to higher power performance classes 

integrated system Silent Cut – reduction of plasma cutting noise by 15 dB(A)

eServices - remote maintenance and automatic software updates
Unique Q modular design allows to increase the power performance up to 450 A.
Performance upgrade is possible for models: 
Q 1500 plus -  150 A -> 300 A -> 450 A
Q 3000 plus -  300 A -> 450 A
Here you can download more detailed information: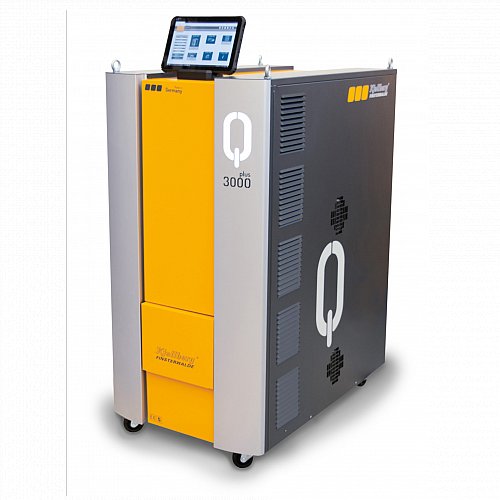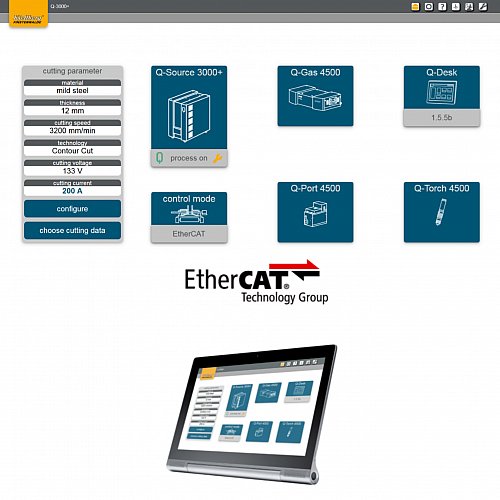 Q user interfaces 
These two separate user interfaces provide complete monitoring and analysis of the workflow. 
realtime plasma communication with control system through the busbar(EtherCAT)
communication with plasma via PC (tablet, smartphone) - Web interface Ethernet  Q - Desk
With Q Desk you will get:
speed and flexibility in production planning
monitoring and analysis of individual manufacturing processes 
information for profitability evaluation
complete overview of the work process
High performance torch with a quick change head is characterized by:
automatic torch shaft identification
quick connect  via bayonet
Quick gas and coolant supply connection
effective cooling
setting of solenoid valves directly in the burner
optimized consumable lifetime - 25% more pierces on average
reduced  consumables diversity
high-quality Q-Mark (elimination of visible ignition)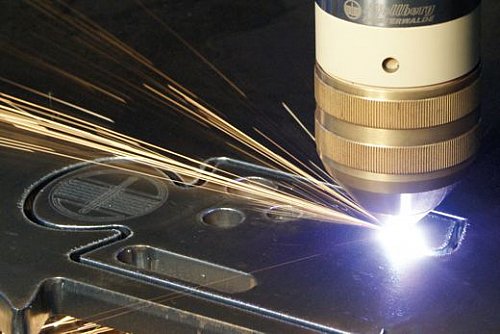 Need more information?
We cordially invite you to our Thermal Cutting Centre in Golčův Jeníkov. Not only can you see the Q 3000 plus plasma, but also test it under the guidance of our specialists.
Visiting the Vanad Thermal Cutting Centre